March 20, 2023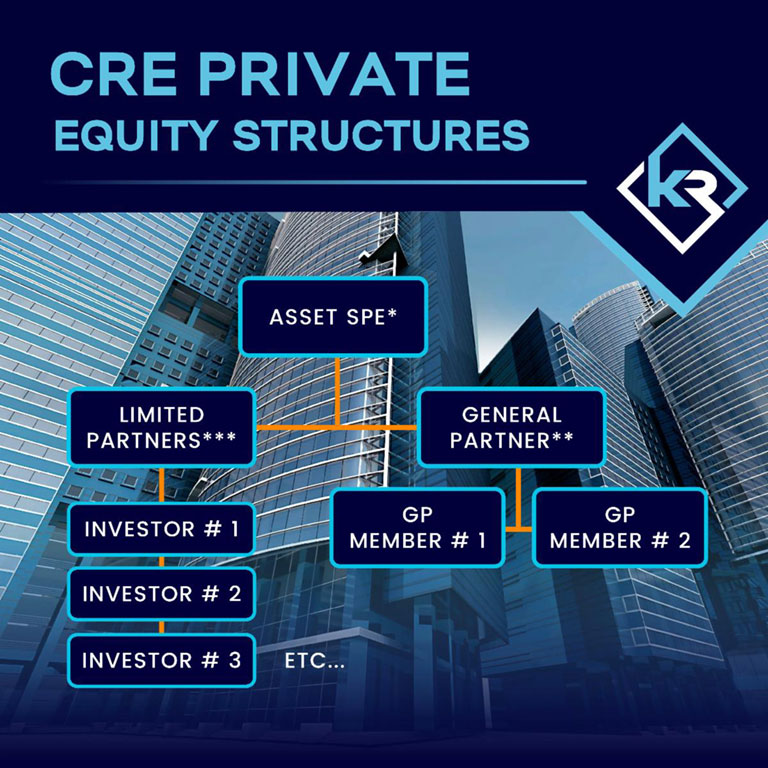 CRE Private Equity Structures
*SPE – Typically a Single Purpose Limited Partnership Entity created only to own a specific asset.
** General Partner is an owner of a partnership who has unlimited liability. They are usually a managing partner and are active in daily business operations. General Partners a liable for the partnership's legal obligations. Typically, the sponsor of an offering is the General Partner.
***Limited Partner is a business partner whose liability is limited to the amount of their investment in the company. They are also known as silent partners and their income is considered as passive income by the IRS. Typically, investors are limited partners.
«
Previous
Next
»