May 25, 2023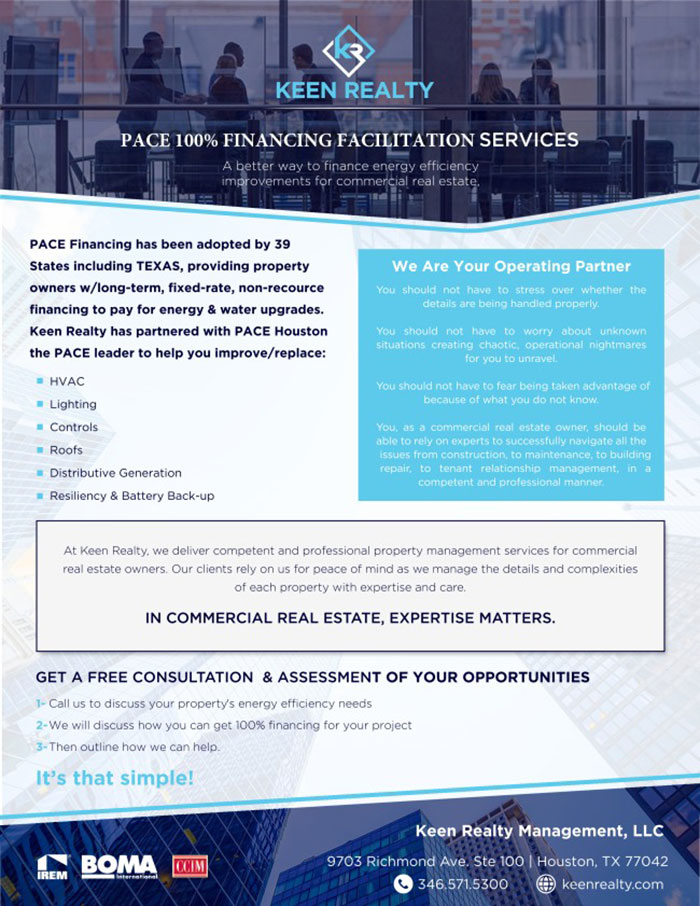 PACE Financing has been adopted by 39 states including Texas
PACE Financing has been adopted by 39 States including TEXAS, providing property owners w/long-term, fixed-rate, non-recourse financing to pay for energy & water upgrades. PACE stands for Property Assessed Clean Energy and are secured by an assessment on the property. There is no government money involved. PACE lenders are private lending institutions that are typically looking for large projects of many millions of dollars down to about $1 million.
GET A FREE CONSULTATION & ASSESSMENT OF YOUR OPPORTUNITIES
Call us to discuss your property's energy efficiency needs
We will discuss how you can get 100% financing for your project
And talk in more detail about the process and how we can help.
It's that simple!
«
Previous
Next
»