January 18, 2022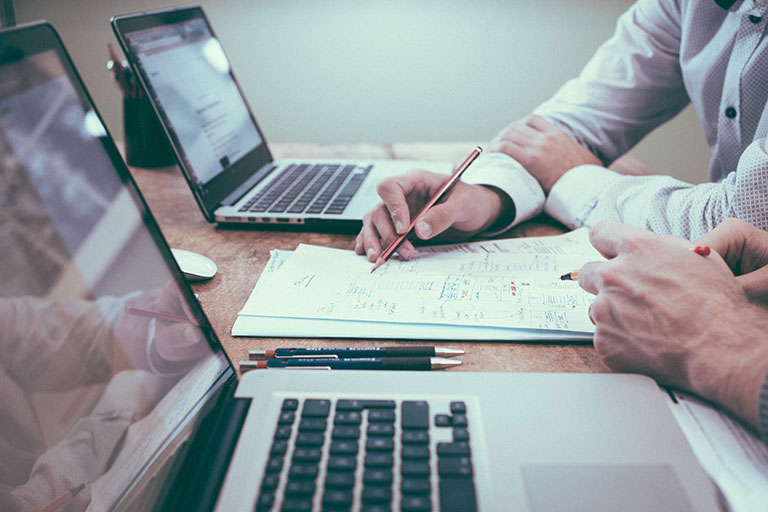 How can there be Escalatable Expenses in a Building with no Escalator?
OK, OK, that title is really cheesy, I know. I hope it got your attention!
Escalatable expenses are a commonly misunderstood concept in commercial leasing, but it is important for commercial real estate brokers and leasing agents to understand the basics when negotiating new leases or renewals.
Commercial lease terms can be tricky…and not all expenses are treated equally. Which expenses are paid by the landlord and subsequently billed to the tenants (the technical term is "escalatable" expenses) may not be easy to define. The issue can be further complicated by the practice of stating various aspects of this process in different sections of the lease.
With the new year starting and new projects underway soon, tenants may see new projects underway and ask, "Does my lease require me to pay for that?"
The answer is…maybe!
The definition of an escalatable expense is articulated in a tenant's lease, and usually includes all operating expenses and in most instances some capital expenses. Capital expenses that have the effect of reducing operating expenses are often considered escalatable but are usually reimbursed by the tenant over a reasonable time period. Thus, escalatable expenses are not determined solely on the basis of whether an expense is an operating expense but is dependent upon what is allowed in the lease. It is particularly important to know what your leases include and exclude for escalation purposes.
Many leases allow (and usually require) the property owner to estimate the escalatable expenses for the year, based on the annual budget, and bill the tenant on a monthly basis.
This allows the tenant to escrow their anticipated proportionate share of the escalatable expenses to avoid a large annual one time hit to their cash flow. The lease structure and type of asset you lease (office versus retail for example) will determine how the escalation process is managed.
Most competent property managers keep a list of escalatable capital expenses.
This aids in making sure these expenses are included in the annual true up of the total actual escalatable expenses for the year as compared to the monthly payments escrowed by the tenants (known as the "reconciliation" process). There is much more we have to say about the inclusion of capital expenses in this process…which we will explore in more detail in the future!
It is always a good idea for brokers and property managers to sit down and go over the annual budget.
What capital projects are budgeted for the year?
How does that translate to the escalatable expenses charged to the tenants?
A clear understanding of how this process works provides you with increased job knowledge and competence. This expertise gives existing and prospective tenants peace of mind in your ability to navigate the details and complexities of the lease process, no matter whether the building has an escalator or not.
Here is to your success!
«
Previous
Next
»