October 31, 2022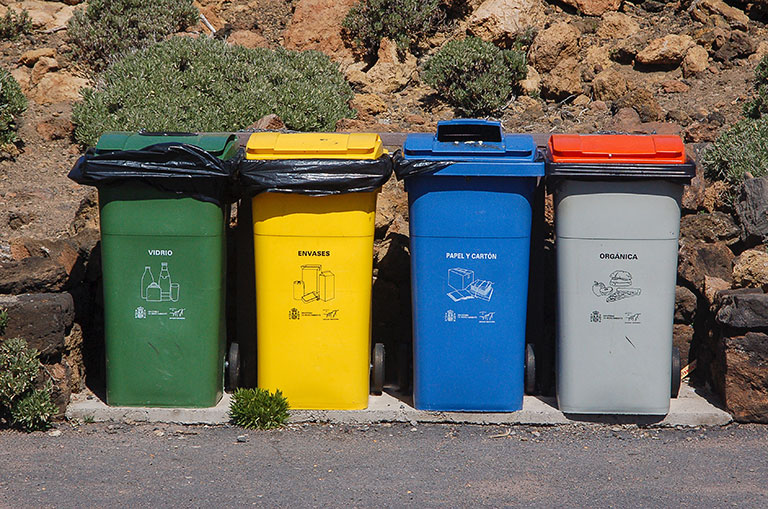 D is for Dumpsters
"D" is for Dumpsters, (and trash & janitorial vetting & Hiring)
Hopefully Trash is one of those things you do not often think about. Toss something into a trash can and never think about it again. It somehow disappears.
"Trash" used to be the one name for all of the stuff we disposed of, but today we have reusing, repurposing, recycling, (paper, cardboard, aluminum, tin, clear glass, colored glass, plastic 1-7), trash garbage, composting, hazardous waste, Bio Hazard, etc.
A good property management firm thinks about Dumpsters and trash a lot so you as the building owner and/or tenant don't need to.  Special sanitation considerations, environmental issues, economic opportunities to reduce expenses or even generate income are all things best left to your professional property management service provider.
In office buildings having an professional, honest, insured and efficient subcontractor that can be trusted with keys and access to all areas of your building is invaluable.  Years ago I had a professional janitorial services subcontractor who lost a master key to a downtown high-rise building I was managing.  Given the potential risk of theft or loss of property and danger to personnel if they key were to fall into the wrong hands that firm was required to pay for the rekeying of the entire building including hundreds of tenant spaces, mechanical rooms and building spaces, at a price tag in the tens of thousands of dollars.  They were easily able to pay this huge expense because our proper protocol had ensured they were properly ensured.
Don't let "D" stand for "Dang" I didn't think about that.  Engage a professional property management firm to handle your asset professionally and properly.
«
Previous
Next
»